Feel Good, Dress Better is for people of all genders, body types, ages, and relationships with style + clothing.
Style is for everyone.
Deepen your relationship with your clothes by getting in touch with your intuition (yep, we're talking about feelings!) and aligning your closet with your identity + lifestyle. Your clothes have a major impact on how you feel + how you feel has a major impact on your clothes. Getting dressed doesn't have to be a chore + finding your styling doesn't have to be a mystery.
Ready to take your style into your own hands?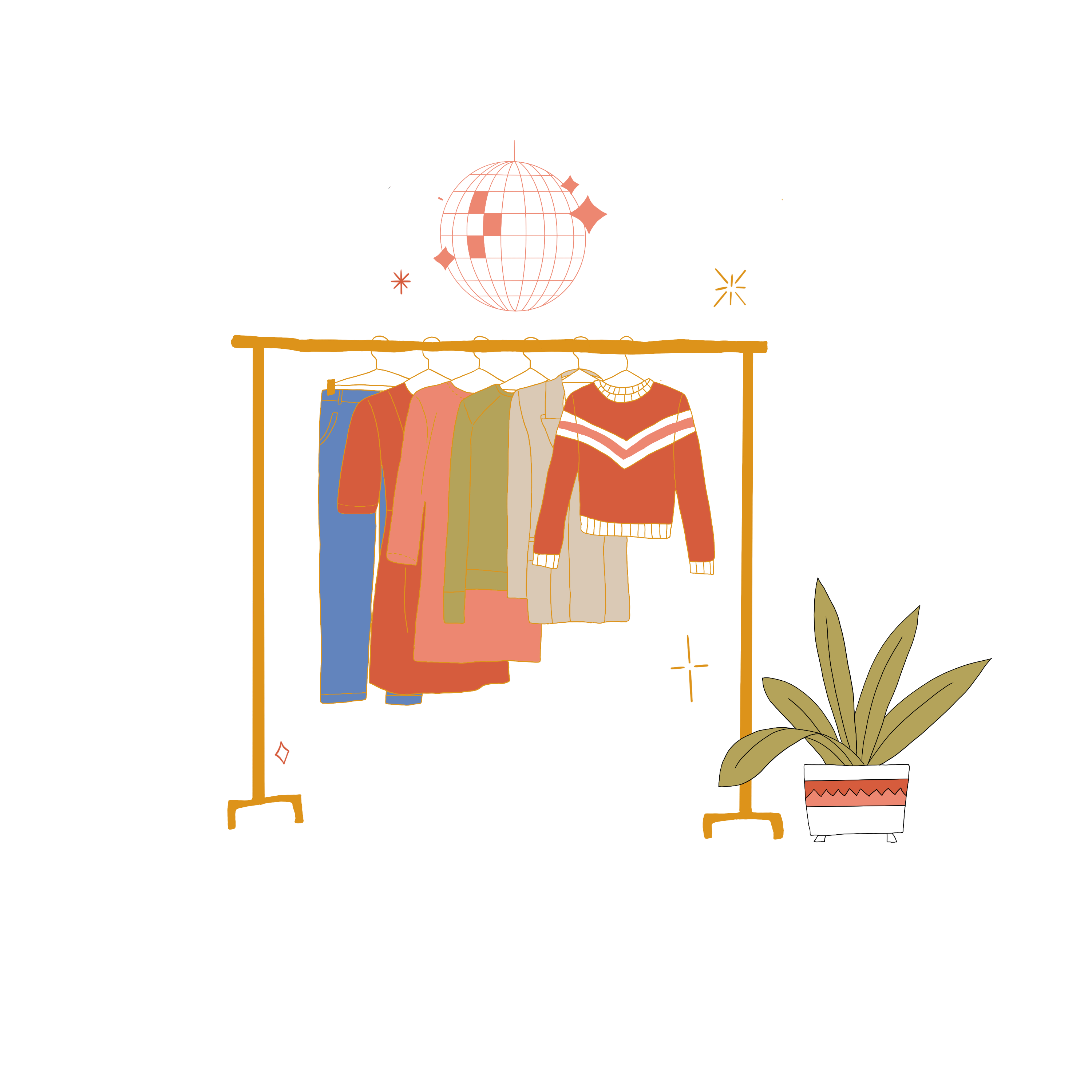 THIS COURSE IS RIGHT FOR YOU IF:
You have a closet full of clothes and nothing to wear
You don't know why you buy the clothes you own
You recognize a disconnect between your clothes and the way you want to show up in the world
You don't feel like you have a personal style
You've ever dreamed of having a therapist for your closet
You're interested in tapping into your intuition to help you get dressed and put together outfits that feel like you — no matter where you're going
Feel Good Dress Better 101 - Discovering Your Personal Style
Lesson Overview
FAQs
What can I expect from the format of the course?
Unlike other courses that provide you with specific advice and guidelines to follow in order to find your style, this course is compiled mostly of worksheets* to help you dive deep into your unique experience. Think of this course as self-guided style therapy.
I don't believe in a one-size-fits-all approach to style, which is entirely personal. Each section (4 in total) includes a set of worksheets that pose questions for you to consider and answer.
Each section closes with a check-in to help you stay grounded in the process. There are a lot of emotions involved with picking apart your identity, lifestyle, and closet and it's important that you acknowledge the feelings this journey brings up for you.
*Due to the PDF formatting, this course must be completed on a computer, as you are unable to fill the necessary documents using your phone.
How long does the course take to complete?
This course is self-paced, so you can complete it on your own schedule. However, the course is designed to be completed over at least a couple of weeks, giving you time to experience your clothes in action and practice getting in touch with intuition.
Can I go back and use the course again?
Absolutely! Every section of the course is designed for you to return to as needed. Life transitions almost always come with a shift in our style and style ruts happen to the best of us! Use these worksheets again and again to answer questions that get you back on track or discover a new, more aligned path for your style.
How did you decide on the price of the course?
The first reason is the value to you: you can return to the material here again and again, as many times as you want. What I'm giving you is a tool. If you buy a hammer, you don't just use it the first time you need it; you reach for it every time it's useful to you. This course can be looked at in the same way, giving you the tools you need to reevaluate your style, lifestyle, and identity as often as you'd like.
The second reason is the value of the work, education, time, energy, and heart I've poured into the course, which I have been working on in some capacity since 2017. As a personal stylist, my goal was to give you the same questions I would guide you through and empower you to take your style into your own hands.
I have limited access to finances but I'm interested in your course. Is there a sliding scale?
Yes! Accessibility is extremely important to me, especially when it comes to education. In addition to a "Split-Fee" two-month payment plan, I've included a "Sliding Scale" payment option for this course. If you find the price to still be out of reach for you, shoot me an email and I'll make sure you can access the course.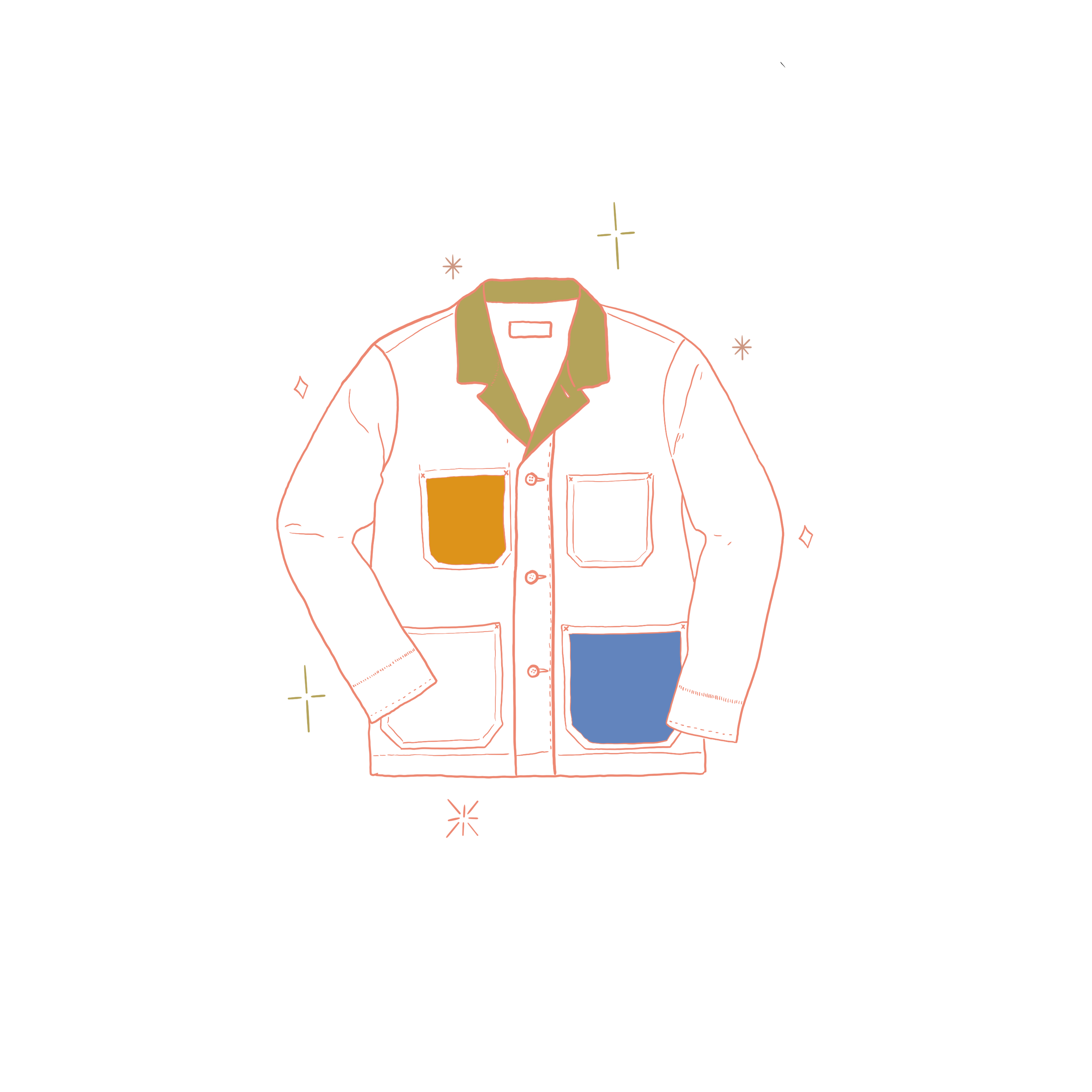 "I don't think of myself as someone who cares much about "fashion," but the way you talk about clothes and identity and how we show up and feel about ourselves and how all that evolves over time just resonates SO MUCH and makes so much sense and I'm so thankful to you for introducing me to those ideas!"
- ANNA, E-COURSE STUDENT
Hey, I'm Nic.
I believe in the power of the right outfit. When we get dressed each day, we're clothing ourselves in the armor we need to succeed. To make shit happen. To fall in love. To book the client or get the raise. To be seen and validated by our peers. To feel confident in our own skin. To express ourselves.
I know that clothes aren't easy for everyone. The retail industry does everything in its power to make fashion exclusive to a select few, but I believe that style should be for everyone. I want to make buying clothes, building a closet, and getting dressed as approachable, accessible, and inclusive as possible.